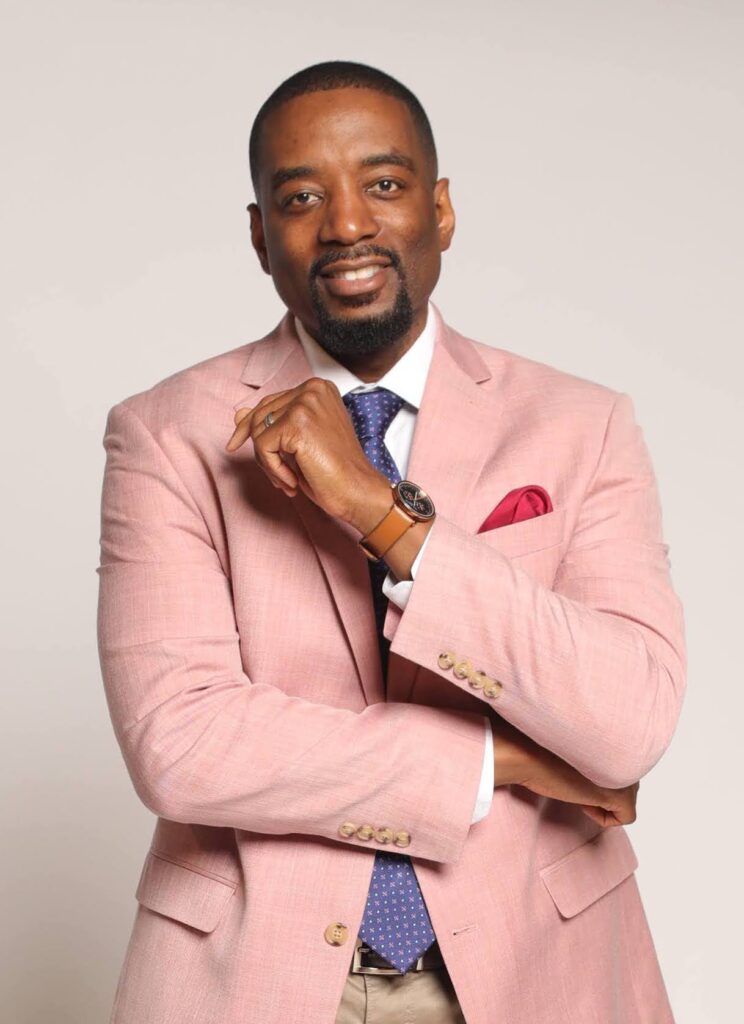 Sir Walter Scott, III; as a child of an Army Chaplain, has had the privilege of living in numerous states in the U.S., and in various countries. This upbringing has afforded him the opportunity to connect and communicate with people from all walks of life. In his 25+ years of ministry, this mission has been lived through sharing the gospel in the streets, on air, on college campuses, in juvenile detention facilities, as well as overseas in seven nations and counting.
Sir Walter is an ambassador with a prophesied-call to the ministry of reconciliation, and has worked to cultivate unity in the body of Christ across cultures, generations, and denominations. He believes the greatest glory we can experience is the glory of knowing God as One, the second is the glory of making Him known. This oneness and reconciliation is also shared with his wife as they release this glory of the Lord and make Jesus known in marriages and families.
He holds a Bachelor of Science in Mass Communications from Virginia Commonwealth University. With this education he has hosted a Christian radio program, published Walk Of A Champion, a youth devotional, and recorded several music projects. Together with his wife, Patience, they faithfully serve as senior pastors of Abounding Grace Family Worship Center, and are proudly training up three beautiful daughters, Victoria, Soteria, and Kezia.
Patience Scott is a passionate encourager, motivating others to live beyond their circumstances and pursue their God-given purpose as His polished daughter. She's a native of Wallingford, Pennsylvania where she completed high school in the Wallingford-Swarthmore school division. Her gift to play basketball earned her a full, athletic scholarship to the University of Richmond, where she earned a Bachelor of Arts in Sociology with a concentration in Elementary Education.  From there, Patience completed graduate studies at the University of Virginia with a Master of Education in Reading. She taught Kindergarten and First grade in Virginia for five years before spending fourteen years at the Virginia Department of Education as an Education Specialist, amongst other roles. She teaches third grade and coaches varsity girls' basketball in Pennsylvania.
Patience married into purpose and is the proud wife of Pastor Sir Walter Scott, III. After serving alongside her husband in youth ministry at Mt. Gilead Full Gospel International Ministries (Richmond, Virginia) for ten years, they fulfilled the call of God to transition to Pennsylvania where they served as assistant pastors for seven years.  They were elevated to senior pastors at Abounding Grace Family Worship Center in 2021.
Patience is the author of the children's book, I'm a Polished Daughter! a poetic gem, penned from the heart of a mother to her daughter. This multicultural book affirms young girls' self-worth and builds confidence, while encouraging  them to embrace their gifts and share them with the world. 
Patience and her husband are blessed to have three polished daughters, Victoria, Soteria, and Kezia.